Understanding Shiatsu Massage
Shiatsu massage is a form of therapy that originated from Japan. It follows the principles of traditional Chinese medicine, with a touch of Western therapies. The word "Shiatsu" translates to "finger pressure," which perfectly describes the technique used in this therapy. I have personally experienced the relaxing and revitalizing effect of Shiatsu and I can say that it's a unique form of massage that everyone should try.
Unlike other forms of massage, Shiatsu focuses on applying pressure to specific points in the body to correct imbalances and promote the natural flow of energy or "Qi." It's not just about relieving muscle tension, but also about enhancing overall health and well-being. It is holistic, which means it targets the whole person, not just a specific part.
The Benefits of Shiatsu Massage
There's a long list of benefits associated with Shiatsu massage. From my personal experience and from what I have heard from others, Shiatsu can alleviate various physical ailments such as headaches, back pain, and digestive disorders. It also helps with stress-related issues like insomnia and anxiety.
One of the major benefits of Shiatsu is its ability to boost the body's natural healing capabilities. By applying pressure to certain points of the body, the therapist stimulates the body's vital energy flow. This in turn enhances the body's healing process and helps the body to return to its natural state of balance.
What to Expect During a Shiatsu Session
If it's your first time trying Shiatsu, you might be curious about what happens during a session. I remember feeling the same way during my first session, but I quickly realized there was nothing to worry about. Just like any other massage therapy, Shiatsu is performed in a calm and relaxing environment.
In a typical Shiatsu session, you will be asked to lie on a comfortable mat on the floor. You will stay fully clothed during the session as the therapist applies pressure using their fingers, thumbs, and sometimes even elbows, knees, and feet. The pressure might feel intense at times, but it shouldn't cause any pain. Instead, you should feel a sense of relief and relaxation.
How Shiatsu Massage Enhances Well-being
Shiatsu massage goes beyond just physical relaxation. It enhances well-being by addressing emotional, psychological, and spiritual aspects as well. It's a holistic approach that considers the whole person and not just the symptoms.
As the therapist applies pressure to the body, it stimulates the flow of Qi, or life energy, which helps to restore balance in the body. This balance is crucial for maintaining physical health and promoting emotional and mental well-being. When our body is in balance, we feel more energized, relaxed, and able to handle stress better.
Finding a Qualified Shiatsu Therapist
Just like with any other form of therapy, it's important to find a qualified Shiatsu therapist. Although Shiatsu is generally safe, it can be harmful if done incorrectly. Therefore, always ensure that your therapist is properly trained and certified.
You can ask for recommendations from friends or search online for reputable therapists in your area. Don't hesitate to ask potential therapists about their qualifications and experience. Remember, it's your health and well-being at stake, so you should feel comfortable and confident with your choice of therapist.
Integrating Shiatsu Massage into Your Wellness Routine
Shiatsu massage is not just a one-off treatment. It's most effective when integrated into your regular wellness routine. I have personally found that regular Shiatsu sessions help maintain my physical health and manage stress.
How often you should have a Shiatsu massage depends on your personal needs and circumstances. You might find that a weekly session is beneficial, or you might prefer to have a session once a month. Discuss this with your therapist, who can give you advice based on your specific needs and goals.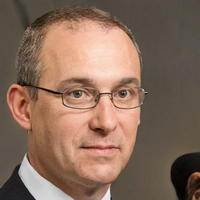 Dante Cervelli
I am Dante Cervelli, a seasoned connoisseur in the realm of massage parlors with a specific focus on the exotic allure of Prague's erotic massage scene. My in-depth knowledge and experiences have led me to pen captivating narratives about this unique industry. I offer an insider's perspective, shedding light on the sensual artistry and therapeutic techniques that make this sector truly fascinating. My writings blend the erotic with the informative, offering readers an enticing journey into the world of erotic massage in Prague. My mission is to enlighten the world about this intriguing aspect of Prague's nightlife, one tantalizing tale at a time.