Understanding Insomnia
Before heading towards the solution, let's first understand the problem. Insomnia is a sleep disorder causing difficulty in falling asleep, staying asleep, or both. It can be short-term (acute) or can last a long time (chronic). It may also come and go. Millions of people around the globe suffer from this condition, and it can significantly impact their quality of life.
Insomnia can lead to daytime sleepiness, lethargy, and a general feeling of being unwell, both mentally and physically. Mood swings, irritability, and anxiety are common among people with insomnia. It's a vicious cycle - the more you worry about not sleeping, the more your sleep is likely to be disturbed.
The Power of Massage
Massage therapy has been used for centuries to promote wellness and relaxation. But did you know that it can also help manage insomnia? Yes, that's right! Specific types of massage, particularly head and scalp massage, can stimulate relaxation and sleep. This section will delve into the power of massage as a natural, non-pharmaceutical approach to winning over insomnia.
Massages work by relaxing tense muscles, improving circulation, and promoting overall well-being. When it comes to insomnia, massages can help by reducing anxiety and stress levels, which are often major contributors to sleep problems. The calming and soothing effects of a good massage can prepare your body for a restful sleep.
The Science Behind Head and Scalp Massage
The head and scalp are rich with nerve endings and acupressure points. Massaging these areas can stimulate nerve endings, increase blood flow, and trigger the release of endorphins, the body's natural painkillers. Endorphins also promote a sense of relaxation and well-being, which can encourage sleep.
Research has shown that scalp massage can help balance the autonomous nervous system, reduce levels of stress hormones, and increase the release of serotonin, a hormone that promotes feelings of comfort and ease. These physiological changes set the stage for a good night's sleep.
Techniques of Head and Scalp Massage
There are various techniques for performing a head and scalp massage. Some techniques focus on certain pressure points, while others involve using the fingers to create gentle, rhythmic movements on the scalp. This section will introduce you to different techniques and guide you on how to perform a relaxing head and scalp massage.
Remember, the key to a good massage is patience and practice. Initially, it may feel awkward or unnatural, but with time, you will get the hang of it. And the benefits are worth the effort - a calm mind and a sound sleep!
Integrating Head and Scalp Massage Into Your Bedtime Routine
Integrating head and scalp massage into your bedtime routine can be a game-changer for those struggling with insomnia. Just like brushing your teeth or reading a book, make it a part of your nightly ritual. This section will provide tips on how to incorporate this therapeutic practice into your routine.
Consistency is key. Make sure to set aside some time every night for your massage. It doesn't have to be long; even a few minutes can make a difference.
Head and Scalp Massage Tools
While your fingers are the best tools for a head and scalp massage, there are also various massage tools available in the market that can enhance your experience. This section will introduce you to some of these tools and guide you on how to use them effectively.
The right tool can make your massage more enjoyable and relaxing. Whether it's a simple scalp massager or a high-tech electric massager, these tools can help you achieve deeper relaxation and better sleep.
Professional Head and Scalp Massage
If you're not comfortable performing a head and scalp massage on your own, you can always seek the help of a professional. Professional massage therapists are trained to use precise techniques and can provide a deeply relaxing experience. This section will guide you on finding a good massage therapist and what to expect in a professional head and scalp massage session.
Getting a professional massage can be a treat for your senses. It's a time to unwind, relax, and let go of all your stress and worries. And the best part? You'll likely sleep like a baby afterwards!
Conclusion: Bidding Goodbye to Insomnia
As we end this exploration of head and scalp massage for insomnia, I hope you've gained some valuable insights. Remember, overcoming insomnia is not a one-night affair. It requires patience, consistency, and a willingness to explore different solutions.
Head and scalp massage is a natural, safe, and effective way to promote sleep. It's time to say goodbye to those sleepless nights and embrace the healing power of massage. Here's to winning over insomnia!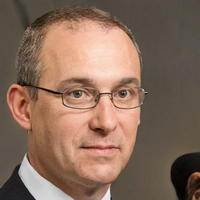 Dante Cervelli
I am Dante Cervelli, a seasoned connoisseur in the realm of massage parlors with a specific focus on the exotic allure of Prague's erotic massage scene. My in-depth knowledge and experiences have led me to pen captivating narratives about this unique industry. I offer an insider's perspective, shedding light on the sensual artistry and therapeutic techniques that make this sector truly fascinating. My writings blend the erotic with the informative, offering readers an enticing journey into the world of erotic massage in Prague. My mission is to enlighten the world about this intriguing aspect of Prague's nightlife, one tantalizing tale at a time.