The Benefits of a Head and Scalp Massage
When I think about a day at the spa, my mind instantly goes to the soothing massages, the relaxing ambiance, and the overall sense of tranquillity that washes over me. One of the most overlooked aspects of a spa day, but definitely one of the most beneficial, is a head and scalp massage.
A head and scalp massage is not just about relaxation, it's also a natural remedy for migraines, insomnia, and stress. The kneading and rubbing of your head stimulates the nerves and blood vessels beneath the skin, which relaxes muscle tension and reduces stress. It also promotes hair growth by increasing the flow of blood to the follicles. A head and scalp massage is truly an essential part of a relaxing spa day.
The Techniques Used in a Head and Scalp Massage
Head and scalp massages can vary in technique, depending on the therapist and the client's needs. The massage usually starts at the temples, then moves towards the back of the head, the neck and the scalp. The therapist may use gentle circular strokes, kneading, and even light tapping.
One of my favorite techniques is the effleurage technique. This involves long, flowing strokes from the forehead to the back of the neck. It's incredibly soothing and helps to release tension. Another is the petrissage technique, which involves kneading and rolling the skin. It's great for stimulating the scalp and promoting hair growth.
Head and Scalp Massage for Hair Growth
One of the unexpected benefits of head and scalp massage is its potential for hair growth. It may sound too good to be true, but it's backed by science. Massaging the scalp stimulates blood flow to the hair follicles, which can help to promote hair growth.
When I first heard about this, I was skeptical. But after incorporating regular scalp massages into my spa routine, I've noticed a significant improvement in my hair's thickness and overall health. It's an added bonus to an already relaxing experience.
DIY Head and Scalp Massage
While it's always nice to have a professional head and scalp massage at a spa, you can also do it at home. All you need are your fingers, some essential oils (if you choose), and a quiet, comfortable place to sit.
Start by applying gentle pressure to your temples in a circular motion. Then gradually move to other parts of your head, including your forehead, the back of your head, and your neck. Remember to keep your touch light and soothing. The goal is to relax, not to strain yourself. I love to do this before bed as it helps me to unwind and prepare for a good night's sleep.
Choosing the Right Spa for Your Head and Scalp Massage
When it comes to choosing the right spa for your head and scalp massage, it's vital to find one that suits your needs and preferences. Take the time to research spas in your area, read reviews, and ask for recommendations.
When I'm choosing a spa, I look for a place that has a calming atmosphere, employs experienced therapists, and offers a variety of treatments. It's also important to me that the spa uses high-quality products and maintains a high level of hygiene. Remember, a spa day is all about relaxation and rejuvenation, so choose a spa that you feel comfortable in and that aligns with your wellness goals.
In conclusion, a head and scalp massage is an essential part of a relaxing spa day. It not only helps to release stress and tension, but it can also promote hair growth and overall scalp health. Whether you choose to have it done professionally at a spa or do it yourself at home, it's a practice that can greatly enhance your wellbeing.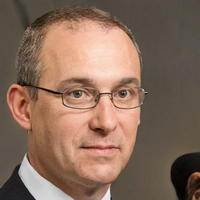 Dante Cervelli
I am Dante Cervelli, a seasoned connoisseur in the realm of massage parlors with a specific focus on the exotic allure of Prague's erotic massage scene. My in-depth knowledge and experiences have led me to pen captivating narratives about this unique industry. I offer an insider's perspective, shedding light on the sensual artistry and therapeutic techniques that make this sector truly fascinating. My writings blend the erotic with the informative, offering readers an enticing journey into the world of erotic massage in Prague. My mission is to enlighten the world about this intriguing aspect of Prague's nightlife, one tantalizing tale at a time.