Understanding the Basics of Thai Massage
Thai massage is a unique type of therapy that originated from Thailand. This type of massage is significantly different from the ones you get in a regular spa. It is an ancient healing system that combines broad and targeted acupressure, stimulation and manipulation of energy lines, and assisted yoga postures.
Unlike most other types of massage where you just lie down and let the therapist work on your body, Thai massage is more interactive. You are usually asked to wear loose, comfortable clothing and lie on a mat or firm mattress on the floor. The therapist uses his or her hands, knees, legs, and feet to move you into a series of yoga-like stretches.
The Benefits of Thai Massage
Thai massage offers a plethora of health benefits. One of the most significant benefits of Thai massage is stress reduction. With our modern lifestyle, stress is something that we all deal with on a daily basis. The peaceful and calming environment of a Thai massage session, along with the actual massage itself, can help reduce stress and promote relaxation.
Aside from stress reduction, Thai massage can also improve your physical health. It increases blood circulation, which enhances the delivery of oxygen and nutrients to the cells. It also helps improve flexibility, range of motion, and muscle strength. It can also help address specific health issues such as back pain, migraine, and muscle tension.
What to Expect During a Thai Massage Session
During a Thai massage session, the therapist uses his or her body to move the client into a variety of positions. This includes pulling fingers, toes, and ears, cracking the knuckles, walking on the recipient's back, and moving the recipient's body into many different positions. There is a standard procedure and rhythm to the massage, which the therapist will adjust to fit the recipient.
While it sounds intense, Thai massage should never cause pain. If you experience discomfort at any point during the session, it's important to communicate this to your therapist. They can adjust their techniques or pressure to ensure your comfort.
Choosing the Right Thai Massage Therapist
Choosing the right Thai massage therapist is crucial to get the most out of your session. One of the first things to consider is the therapist's training and experience. They should have received proper training from a recognized institution and have enough experience in providing Thai massage.
Another important factor to consider is the therapist's communication skills. They should be able to understand your needs and concerns, and you should feel comfortable discussing your medical history and any discomfort you may be experiencing. Your therapist should also be able to explain the process of the massage and what you can expect during the session.
Preparing for Your Thai Massage
Preparing for a Thai massage is just as important as the session itself. First, make sure you wear comfortable clothing, as you will be moving around a lot. Avoid eating a large meal before your massage as it might make you feel uncomfortable when lying down or moving into certain positions.
Arriving early for your appointment can also be beneficial. This gives you time to relax, discuss any concerns or questions you might have with your therapist, and prepare yourself mentally for the session. Remember, a Thai massage is not just a physical experience, but a holistic one that involves your body, mind, and spirit.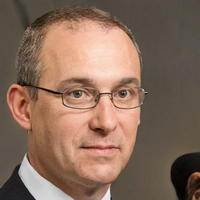 Dante Cervelli
I am Dante Cervelli, a seasoned connoisseur in the realm of massage parlors with a specific focus on the exotic allure of Prague's erotic massage scene. My in-depth knowledge and experiences have led me to pen captivating narratives about this unique industry. I offer an insider's perspective, shedding light on the sensual artistry and therapeutic techniques that make this sector truly fascinating. My writings blend the erotic with the informative, offering readers an enticing journey into the world of erotic massage in Prague. My mission is to enlighten the world about this intriguing aspect of Prague's nightlife, one tantalizing tale at a time.