Unlocking the Enigma: The Swedish Massage
Hey, it's me, Victor, here - you know, the guy who tries to guide the confused and curious toward a life of wellness. And today, we're going to get our hands knuckle-deep into the mysterious world of a classic relaxation technique - the deeply healing Swedish massage. Ready for a journey into the land of wellness where we'll unwrap the soothing package of Swedish massage in intimate detail? Then let's grab our knotted shoulders and dive in.
The Curtain Raiser: Anatomy of a Swedish Massage
Let's first uncloak this enigmatic beauty: What exactly is a Swedish massage? Born in the heart of Scandinavia, the Swedish massage is a time-honored massage therapy technique that has taken the world by storm. It's known for its series of at least five different strokes thoughtfully choreographed into a ballet of touch.
One could argue that the unique blend of strokes in a Swedish massage is like an orchestra, with each stroke playing a unique role in the symphony of relaxation. The variety includes long gliding strokes (Effleurage), kneading (Petrissage), rhythmic tapping (Tapotement), friction (Friction) and vibration/shaking (Vibration). Playing their individual parts, these strokes come together in a harmonious dance on your body, helping relieve stress, promote relaxation and boost wellbeing.
The Clarion Call: Benefits of Swedish Massage
Now that we've peeled back the cloak on the Swedish massage, it's only fair to put forward the question: What does it do for you, aside from being a potentially pleasant pastime? Well, where do I start?
The benefits of a Swedish massage are numerous. Let's start with the first and foremost - relaxation. It almost goes without saying, but let's say it anyway: A good massage can be incredibly relaxing. But it's not just relaxation for relaxation's sake. This therapeutic form of massage can help reduce the level of the stress hormone cortisol in your body, leading to lifted spirits and often lower blood pressure.
With muscles more relaxed than a lazy Sunday afternoon, Swedish massage promotes increased blood flow and the release of stubborn knots and tension. Waving wand-like hands to encourage better circulation, this form of therapy can help shuttle toxins out of your body.
And if you're like me and enjoy the occasional run (or maybe you're like the old me and pulling an all-nighter), you'll appreciate its potential for reducing pain and joint stiffness. It's a magic unraveler for your post-run or post-binge-watch knots. I've been there, my friends. Oh, have I been there.
The Masterstroke: Techniques Used to Perform Swedish Massage
Earlier, we dipped our toes in the vast sea that is the Swedish massage, talking about the orchestra of generous strokes. Now, it's time to take a plunge and really swim with the detail fishes. Let's dive into the main techniques used during this massage therapy and understand how they contribute to a thoroughly satisfying body-melting session.
First, the Effleurage, the essential 'opening act' of the Swedish massage. This long, sweeping stroke, usually performed at the beginning and end of the massage, is used to warm up the muscles and stimulate the blood flow. Through gentle strokes spreading oil on your skin, Effleurage sets the stage for the other techniques to work their magic.
Next up, Petrissage, the kneading stroke that follows Effleurage. Here, we're talking about rolling, kneading, and squeezing actions – think of it as a friendly pinch that helps break down those stubborn knots and clumps of tense muscles.
Riding high on the beat of rhythm is Tapotement. It includes techniques like cupping, hacking, and pounding which might sound like carpentry work, but believe me, it's a lot more soothing. This varied stroke enhances circulation and can invigorate your body depending on the intensity and speed of the taps.
Then there's Friction, a forceful stroke that creates heat to stimulate blood flow and loosen up the muscles. And finally, Vibration or shaking to cap off this symphony of strokes. This technique uses quick back and forth movements on the body to stimulate and relax muscles, ultimately soothing them into the end of the session.
Take the Leap: How to Prepare for a Swedish Massage
So, you've come this far, nodding along as we flowed through the strokes and basked in the possible benefits of a Swedish massage. Now, what? It's time to put that newfound knowledge into action. If you're considering taking the plunge, a few tips on prepping for your first Swedish massage could come in handy.
First, always remember that communication is key. When you book your appointment, discuss any areas of concern or focus with your massage therapist. This hands-on information allows them to personalize the massage to best suit your needs, because hey, nobody knows your body better than you do.
Ensure you arrive early to your appointment. This will provide ample time to complete paperwork, use the restroom or simply relax and mentally prepare. Having those few minutes to get comfortable in the surrounding before lying down on the table helps make the experience more peaceful.
Maintaining a healthy hydration level is key after the massage. Remember, Swedish massage is the detoxifying traffic cop of massage techniques? Hence, pre and post your appointment, also ensure to drink ample water to help flush out any unwanted toxins from your body.
And last but not least, take some time for yourself after the massage. No matter how great your urge for grabbing a pumpkin spice latte and rushing to your next errand. Your body has just been through an intense detox and healing process. Listen to it. Respect it. And give it the time and space it deserves to savor the experience and reap the maximum benefits of the Swedish massage.
At the risk of sounding like a broken record (or more likely a skipped Spotify track), remember that everyone's experience with Swedish massage can, and likely will be, different. But whatever your massage journey may be, the wholesome embrace of this incredible therapeutic method is always worth the journey.
After all, who wouldn't want a ticket to the symphony of relaxation, the promise of released tension and the glow of rejuvenated self? So, go ahead, take the leap and discover the healing power of a Swedish massage! I look forward to hearing about your experiences!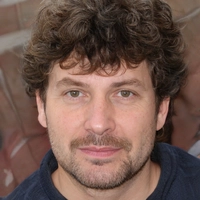 Victor Harrison
I'm Victor Harrison, a recognized expert in the field of massage parlors. My journey began as a massage therapist before branching out to explore the business side of things. Now, I am the proud owner of a chain of successful massage parlors across Raleigh. Alongside this, I've combined my passion for writing and my profession to create engaging content about erotic and traditional massage techniques. Life isn't all about work, though, I enjoy birdwatching and drumming in my spare time.