Understanding Reiki Massage
Before we delve deeper, let's first understand what Reiki massage is. Reiki, a Japanese word meaning 'universal life energy', is a healing technique that uses the energy within us to heal and restore balance. On the other hand, massage involves manipulating the body with pressure to reduce pain and stress, promote relaxation and enhance general wellness. Reiki massage combines these two practices to promote physical, emotional, and mental well-being.
Origins and Principles of Reiki
The practice of Reiki originated in Japan in the late 19th century. It was developed by Mikao Usui, a Buddhist monk, who discovered this healing technique during a spiritual retreat. The fundamental principles of Reiki revolve around the belief that an unseen 'life force energy' flows through us and is the source of our existence. If this energy is low, we are more likely to fall ill or feel stress, and if it is high, we are more capable of being happy and healthy.
The Reiki Massage Procedure
During a Reiki massage session, the practitioner places their hands lightly on or just above the client's body, using a series of hand positions. These movements are designed to stimulate the flow of life energy and help release any blockages. The massage is often performed in a quiet, tranquil environment to promote relaxation and enhance the healing process. The session typically lasts around 60 to 90 minutes, during which the client is fully clothed and can either sit or lie down.
Benefits of Reiki Massage
Reiki massage can have numerous benefits on both a physical and emotional level. Physically, it can help alleviate pain and tension, improve sleep quality, and boost the immune system. On an emotional level, it can help reduce stress and anxiety, promote mental clarity, and enhance emotional balance. In addition, it also promotes spiritual growth and emotional healing.
Who Can Benefit from Reiki Massage?
Reiki massage can be beneficial for anyone, regardless of age or health condition. It's particularly useful for those dealing with chronic illnesses, stress, anxiety or depression. Moreover, it's a helpful aid for those undergoing medical treatments like chemotherapy, as it can help reduce side effects and promote healing. It can also be beneficial for those seeking personal growth or spiritual enlightenment.
Learning Reiki Massage
Reiki massage is easy to learn and does not require any special equipment or previous experience. It's typically taught in a workshop format, where students receive an 'attunement' or 'initiation' from a Reiki master. This process opens the student's energy channels and allows them to tap into the universal life energy. After the attunement, students practice giving and receiving Reiki under the guidance of the master.
The Role of a Reiki Massage Practitioner
A Reiki massage practitioner plays a crucial role in guiding the life force energy and promoting healing. They are often seen as a conduit through which the universal energy flows to the client's body. A good practitioner is patient, compassionate, and has a deep understanding of the Reiki principles. They create a safe and comfortable space for their clients, making them feel at ease during the session.
Final Thoughts on Reiki Massage
In conclusion, Reiki massage is a holistic healing approach that can have profound effects on one's health and well-being. By helping to balance the body's energy, it promotes physical healing, reduces stress, and enhances emotional well-being. Whether you're looking to address a specific health issue or simply seeking a way to relax and rejuvenate, Reiki massage can be a wonderful tool on your wellness journey.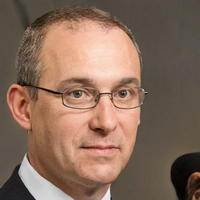 Dante Cervelli
I am Dante Cervelli, a seasoned connoisseur in the realm of massage parlors with a specific focus on the exotic allure of Prague's erotic massage scene. My in-depth knowledge and experiences have led me to pen captivating narratives about this unique industry. I offer an insider's perspective, shedding light on the sensual artistry and therapeutic techniques that make this sector truly fascinating. My writings blend the erotic with the informative, offering readers an enticing journey into the world of erotic massage in Prague. My mission is to enlighten the world about this intriguing aspect of Prague's nightlife, one tantalizing tale at a time.