Unveiling the Magic of Hellerwork
Beyond the realm of the conventional, a world exists filled with healing practices that are off the beaten path. One such unconventional gem is Hellerwork. You must be wondering what this strange sounding practice is about. Simply put, it is a healing modality that engages the mind, body, and spirit together to bring about wellness. *Spoiler alert,* you might just get hooked on it!
Hellerwork is an integrative bodywork and movement education system. It merges deep tissue structural bodywork, movement education, and dialogue to help individuals feel better, move more fluidly and sustain lasting changes in their physical and emotional well-being. Can one practice do all of this? Absolutely! But let's delve in deeper.
The Origins of Hellerwork
Every profound method has a riveting tale of conception. Hellerwork is no exception. The technique was founded by Joseph Heller, a former NASA engineer. Yes, imagine having an aerospace expert work on your body! As thrilling as it may seem, Heller started delving into the arena of structural integration following his interactions with Dr. Ida Rolf, the founder of Rolfing, a bodywork emphasizing the organization of the body's connective tissues.
Heller observed the transformative results on his own body through Rolfing. Inspired by these changes, he underwent training in this field and eventually birthed Hellerwork. Is it still Rolfing then, you might wonder? No, it isn't. Hellerwork includes movement education and mindfulness practices, making it a unique modality.
Understanding the 'Why' of Your Pain
If you have experienced any persistent discomfort or body ache, you know how gnawing it can be. More often than not, our instinct to such discomfort is to mute it with painkillers. Hellerwork, on the other hand, doesn't mask the problem but uncovers the root cause. Then, it works on rectifying it by restoring the body to its natural balance and alignment.
The key philosophy behind Hellerwork is that the body's structure (posture and alignment) and function (mobility and movement) stack up to form our overall well-being. Any imbalance in these parameters leads to tension and pain and hampers our full range of movement. Good news, Hellerwork swoops in to save the day!
Unraveling Hellerwork's Trifecta
The 'magic' of Hellerwork lies in its wholeness. It doesn't view you as a bundle of disconnected parts but as a reflection of your thoughts, emotions, and body habits. This is embodied in the three pivotal principles of Hellerwork: Structural Integration, Movement Education, and Dialogue.
Structural Integration involves hands-on manipulation of the body's fascial system (a layer of fibrous tissue that covers and connects the muscles), to elongate, reposition, and ease muscle tension. Next, Movement Education helps your body to understand and adopt more efficient ways to move and use energy. Finally, Dialogue helps unearth any emotional or mental blocks that might be contributing to physical stress or pain.
The Spectacle of the Session
In case you're curious about what happens in a Hellerwork session, here's a sneak peek. The session usually lasts for about an hour and a half and starts with a brief chat, known as dialogue, about your current emotional and physical condition.
Next, the practitioner works on the body, carrying out deep-touch bodywork. They work on one specific segment of the body at a time, gradually addressing the whole body over a series of sessions. No, it doesn't feel like being under the hammer! The pressure applied varies uniquely for each person.
As a part of Movement Education, the practitioner then guides you through movements that you can incorporate into your daily routine. This section aids your body to remember these newly learned movement patterns, promoting extended relief and preventing future discomfort.
Adding Hellerwork to Your Life
While one Hellerwork session can provide immediate relief, the full series of eleven sessions is where the treasure lies. It not only addresses the entire body but also the intricate connections between the body, your movement habits, and your consciousness.
And the best part? You don't necessarily have to be in pain to benefit from Hellerwork. It can aid anyone who is seeking enhanced movement, sporting performance, or simply a greater awareness of their body. Heck, why not try Hellerwork simply to pamper yourself?
Unearthing the Benefits
By now, the holistic sphere of Hellerwork would have intrigued you, but you might be wondering, "What's in it for me?" Let's break that down for you. Hellerwork offers a slew of benefits, from alleviating chronic pain to unclogging stuck emotional baggage. More impressively, this miracle method helps in improving posture, rebalancing the body, boosting energy, enhancing mobility, reducing stress, and honing a heightened sense of body awareness. How's that for an impressive list?
A Not-So-Smooth Journey, But Worth It
In your Hellerwork journey, you might encounter some temporary discomfort as your body relearns to align, move, and function in new ways. Kind of like breaking in a new pair of boots. But once you're over this hump, it's smooth sailing, just like slipping your feet into those now perfectly fitted boots!
My Bout with Hellerwork
Allow me to share my own experience with Hellerwork therapy. A few years ago, I was battling severe back pain. The daily toll of sitting before the computer, peering over the keyboard, and incorrect mattresses had given me a hunch, slightly reminiscent of Quasimodo, and that incessant nagging pain.
I stumbled upon Hellerwork, and after my first session, I experienced a fair amount of relief. Frankly, I was amazed! Eleven sessions later, not only was my back pain a distant memory, but my posture had radically improved, I was movin' and groovin' like never before, and even my productivity shot up! In short, Hellerwork realigned my life, literally and figuratively.
Is Hellerwork for YOU?
Finally, the all-important question 'Is Hellerwork for you?' Honestly, the only way you can answer that is by trying it out for yourself. Just remember, every body (pun intended) is unique and the way Hellerwork impacts you can be different from another. So, my suggestion, take the plunge and explore the magical world of Hellerwork. Who knew improved quality of life was just a session away!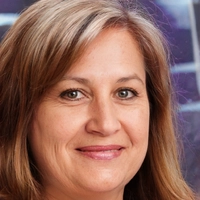 Katherine Sinclair
In Wellington's pulsating heart, I run my own massage parlor that specializes in delivering tantalizingly erotic massages and more traditional techniques. My deep-seated passion for hands-on healing has led me to research various global practices and techniques. As a certified masseuse, I am dedicated to providing not only physical relief but also mental tranquility. On the side, I have turned my passion for writing into a blog where I share insights and experiences from my massage parlor, and hope to demystify the exotic world of erotic massage.