Embracing the Ancient Wisdom of Reflexology
Until a few years ago, reflexology was a concept that baffled me, like why we insisted on pushing the door marked 'pull' or why my coffee always ended up cold before I got to the end. In my pursuit of exploring health trends and wellness routines, reflexology was a term I heard a lot. But I never paid heed to it until the fateful day I twisted my ankle during my morning jog. Ignoring my usual alarm, I tripped on a random pebble that decided to cross my path that day, and unleashed a world of pain on my poor ankle. Swearing like a sailor while hopping around on one foot, I knew my regular wellness routine was about to take a break until I could walk without wincing.
I begrudgingly visited my chipper neighbor who happened to be a licensed reflexologist. And believe me, the experience was nothing less than eye-opening. Okay, perhaps initially more toe-opening than eye, but I digress. So, this article is all about the charms and benefits of reflexology. Born out of my personal experience, I want to explore why reflexology should be a part of your wellness routine, just like it is mine now.
Unveiling the Magic of Reflexology
Foot rubs. Who doesn't love them, right? But what if I told you that a particular type of foot rub, called reflexology, can improve not just your mood but also your body's immunity, stress levels, and overall well-being? It's not a modern-day fad, but an age-old therapy dating back to Ancient Egypt. Based on the premise that our feet and hands are microcosms of our bodies, reflexology aims to heal and harmonize our physical state, one pressure point at a time.
In reflexology, different areas of your feet and hands correspond to particular organs or body systems. These reflex points are the gateway to influencing the health and function of implicated areas. Just think about that for a second. Your entire body map lying within the soles of your feet and palms of your hands. It's like carrying your health diary in your pockets.
Physical Benefits: More than Meets the Feet
If you've seen a reflexology foot map, you might've noticed it looks like your biology textbook threw up on your feet after a dissection class. Each of our toes, the balls, arches, and heels of our feet correspond to different parts in our body. Likewise, our hands have similar connections. A session with a reflexologist feels more like a voyage of discovery as they decode the concerns based on your sensitivity to different pressure points.
Through applying specific pressure on these points, reflexology can provide relief from headaches, migraines, sinus problems, hormonal imbalances, digestive disorders, and back problems. Moreover, reflexology can boost your circulatory system and improve nerve function. Imagine how many pills you could avoid if you simply spent some time pampering your feet each day?
Slowing Down the Clock: Reflexology and Stress Reduction
Now, I'm not selling fairy tales here, but what if I told you that reflexology had the superpower to lower your stress levels? In our world dominated by back-to-back meetings, endless errands, and omnipresent screens, stress is a tax we all pay. This is where reflexology steps into the picture like your favorite comic book hero. Reflexology can help enhance the secretion of serotonin and other mood-enhancing hormones, lending you that much-needed feel-good factor. It encourages relaxation, reduces stress and anxiety, and ushers in a sense of mental and emotional harmony.
For me, personally, reflexology sessions became my zen space. My heart rate drops, and I can feel myself dissolving into a pool of tranquility. So much so, that I no longer dread Mondays. Imagine that!
Mirroring Inner Health: Understanding Your Reflexes
As surprising as it may sound, reflexology can also aid in diagnosing health issues. For instance, if you have a thyroid imbalance, your reflexologist might identify sensitivity or pain in the corresponding reflex points. This doesn't mean you used your health insurance to see a reflexologist instead of your GP. What it does mean is reflexology can play a pivotal role in identifying hidden health issues that are surfacing through your reflexes. Plus, it gives you a heads up, so you can address those problems early on.
On my third visit, my reflexologist pointed out a slight tenderness in the abdominal region of my foot. I wasn't aware of any problem, but upon a medical check-up, it turned out I had a minor digestive issue. Crazy, right? But getting that early warning allowed me to adjust my diet and make some changes before it blew out of proportion.
Making Reflexology Part of Your Wellness Plan
Reflexology is not just about attending sessions with a certified practitioner. You can learn and practice some basic techniques yourself. Five minutes of self-reflexology per day can make a significant difference in your wellness. Experiment and find what feels right for your body. Be patient and consistent with it. Remember wellness isn't a destination, but a journey. The important thing is to incorporate it into a holistic wellness plan alongside a balanced diet, regular exercise, sufficient rest, and a positive mindset.
My initial skepticism about reflexology has transformed dramatically. Now I see it not just as a tool for physical wellness, but also a catalyst for stress management, and a mirror of my overall health. It's become my go-to therapy after long hours of slouching on my 'much-advertised ergonomic chair' while typing away on my keyboard. There is something immensely comforting in the knowledge that the journey to better health could begin with your feet.
You too should give it a go! Rub away those ailments, knead out the toxins, and most importantly, give those hardworking feet some love they definitely deserve. It's high time we all started taking 'put your best foot forward' way more literally!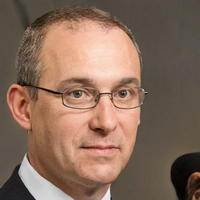 Dante Cervelli
I am Dante Cervelli, a seasoned connoisseur in the realm of massage parlors with a specific focus on the exotic allure of Prague's erotic massage scene. My in-depth knowledge and experiences have led me to pen captivating narratives about this unique industry. I offer an insider's perspective, shedding light on the sensual artistry and therapeutic techniques that make this sector truly fascinating. My writings blend the erotic with the informative, offering readers an enticing journey into the world of erotic massage in Prague. My mission is to enlighten the world about this intriguing aspect of Prague's nightlife, one tantalizing tale at a time.